macOS High Sierra Compatible! SimpleTeX4ht 3.3 is macOS High Sierra 10.13 compatible. Free download.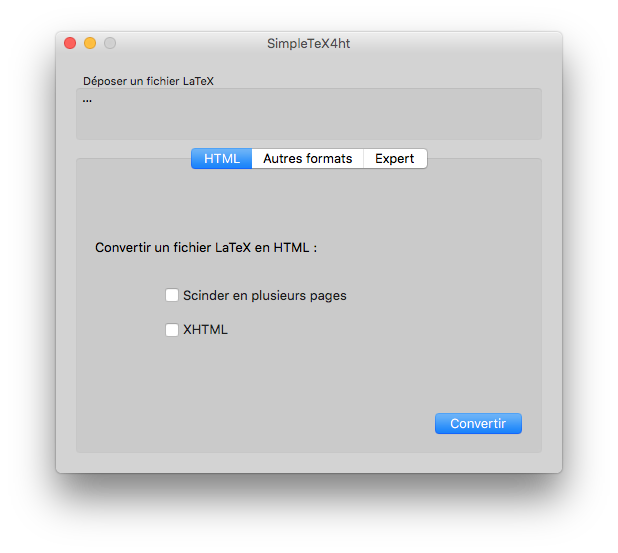 Easy to use. To convert your LaTeX files, just drag and drop them from the Finder to the SimpleTeX4ht window, select the target format and click on the Convert button.
Requirements: SimpleTeX4ht runs on Intel based Macintosh computers with Mac OS X 10.7 or later.